Here's a bit more progress on the Car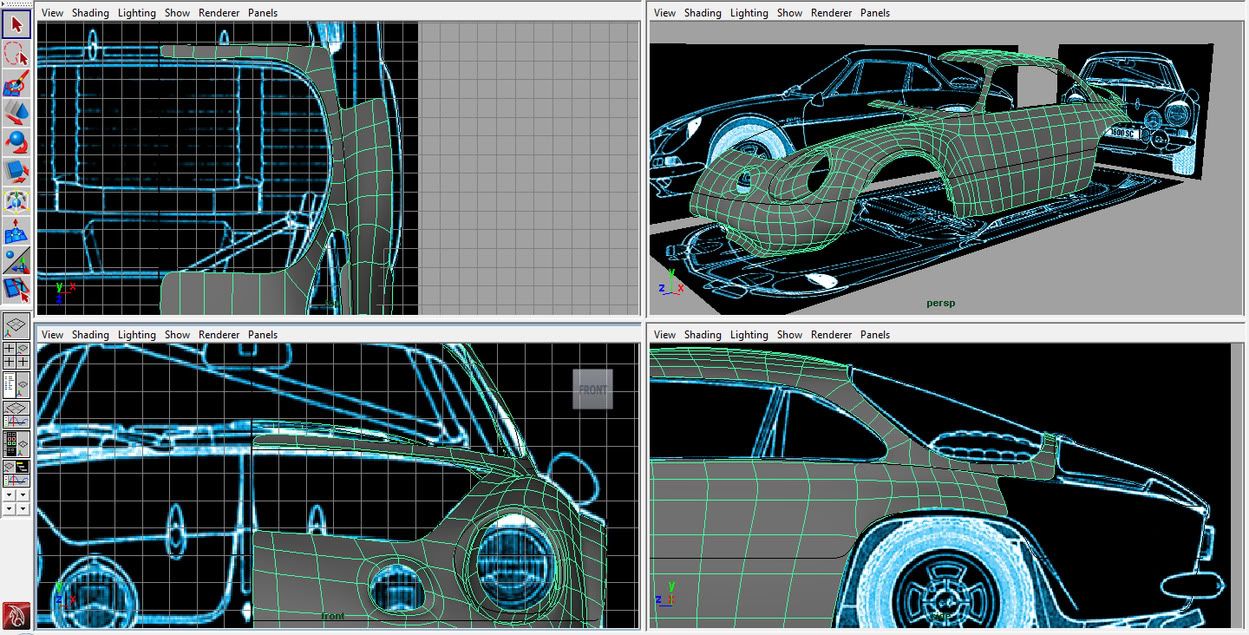 As you can see I've nearly finished the base model. I'm going to be altering it and making space for the doors after it is done. I'm also currently working on the inner areas such as windosills and an area for the bonnet to rest. (For the rubber and metal Window fix they will be modelled separately so just added a little geometry so the body has no sharp edges).

After a few days off and on of modelling (I work full time so until my weekend I only have an hour or so a night) I decided to mirror the geometry and take a little test render. Here is the result.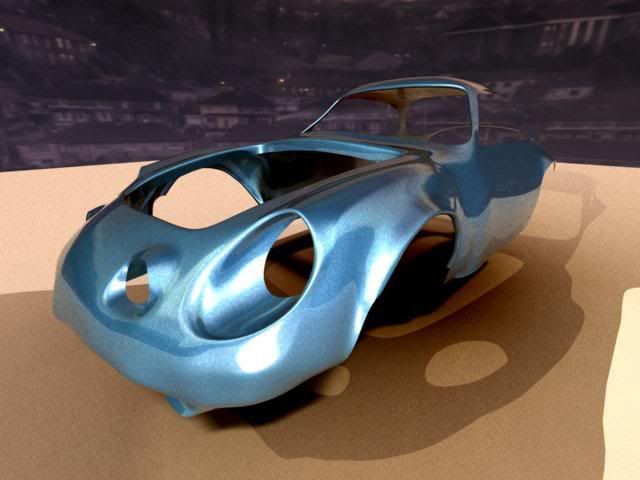 For this I tried out the Mental Ray car shader. Usually I build my own shaders and materials but have heard good things about the shader. I think after some more tweaking it will look ok for the body at least. Also instead of creating my own environment sphere I tried the Mental Ray HDRI image based lighting option in the render settings. I think I prefer having control over my own environment/reflection map and I still prefer creating my own light setups.

I added a little negative light inside the body just so the emphasis was on the exterior for now.
Overall I'm generally happy so far but can't wait till I start adding the details to it to break up the model.

After the base model is done I'm going to do bonnet/boot then start working on windows, lights and doors.