These were done a week or 2 ago (some a little earlier) on my camera. The first set was based on only using natural light and positioning the objects in the optimal light. The next were based on using standard room lighting or a simple spot to move around the static objects.


Above: Natural Lighting Studies of Tablas detail, Guitar and Coins on a ledge.
Below: Standard room lighting of layered beads.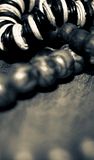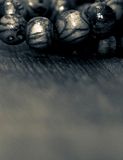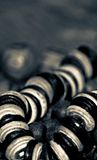 In other news I now have a Wacom Intuos 3 so expect some more hands on texturing and sculpting in ZBrush as well as getting back to basics in 3D again and doing some hand made textures for different render passes.
Finally here's the final photograph I took on the day of shooting the beads. Just for a bit of fun :)